El Clasico is the name given to any clash between Spanish giants FC Barcelona and Real Madrid. It is one of the greatest and most watched club football matches worldwide, second only to the UEFA Champions League finals regarding viewership. These giants have butted heads a total of 270 times with the legendary Lionel Messi scoring the highest number of goals. At their last meeting at the Santiago Bernabeu, Barcelona thrashed Real Madrid, 3-0 on their home turf. The next meeting scheduled for the 6th of May 2018 will be at Camp Nou, Barcelona's stadium and the largest football club stadium in the world. Spanish La Liga live streaming with the help of a VPN should be an excellent way for fans to watch the game online.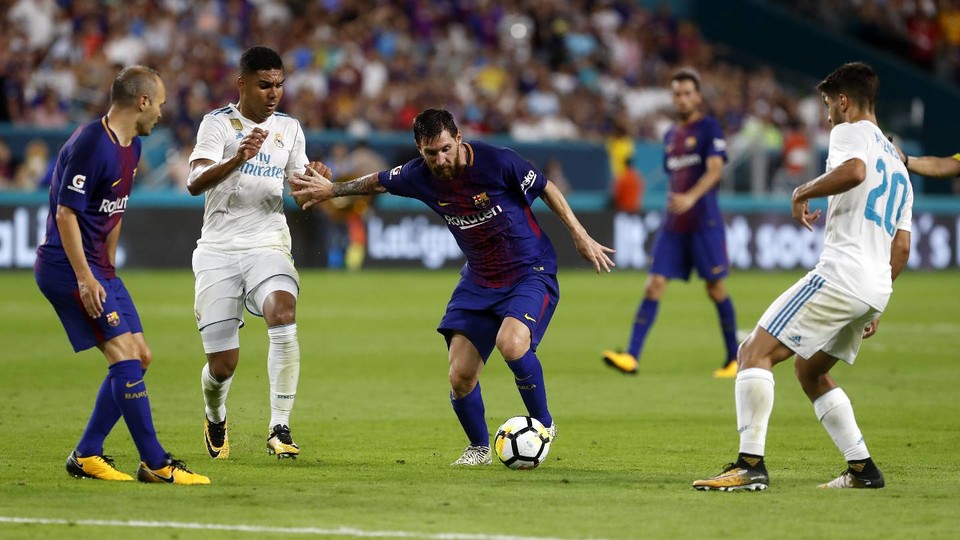 Payback
After suffering a humiliating defeat at home, Real Madrid will be looking to redeem themselves by bringing all they have got. Having won the last UEFA champions league title, Madrid will be confident enough to take on the Catalans. So far, Madrid has shown much determination by wrecking any other 'big team' out there in matches outside the La Liga. However, Barcelona is still the leading club in the current La Liga standings with 12 points ahead of Real Madrid. They have maintained this position throughout this season by winning most matches and drawing in a few. Unsurprisingly, they have not lost a single match this season. The impressive record shows that Barcelona is in their best form and not shaken by Madrid's desire to restore their glory. Watching Barcelona defend their title on home turf should be very thrilling.
Lionel Messi versus Cristiano Ronaldo
When you mention El Clasico to football diehards, they immediately think of it as a duel between the two most prominent football stars, Barcelona's forward Lionel Messi and Madrid's marksman, Cristiano Ronaldo. A large number of people see this match as a chance to crown one of the two, as "The man of the match." Messi has, for a long time, been considered to have a slight edge over Ronaldo. However, last year Ronaldo bagged the most silverware, winning both the FIFA player of the year and the Ballon d'Or. His fifth Ballon d'Or gave him a tie with Messi. They have met on El Clasico 29 times with Messi's side winning the most. Messi's win percentage is 45.9%, which is slightly higher than Ronaldo's 27.6%. Messi has scored 25 goals and has given 14 assists as compared to Ronaldo's 17 goals and one assist.  Both players are showing their formidable sides in the ongoing UEFA Champions League, but fans have their eye on El Clasico to determine who takes home the title.
Phenomenal football
While most European club football matches are highly professional and advanced when it comes to skill and competition, El Clasico matches are on a whole other level. Millions of fans worldwide watch for the fast-paced thrill of the game, the level of difficulty, and for the sophisticated skills and strategies used. Streaming El Clasico is a chance for fans to watch professional club football at its best, and the clashing giants never disappoint. Those who are confident enough about their predictive abilities try to lay down bets on the team they think has the highest chance of winning. Nevertheless, unlike other football matches in the UEFA where prediction is easy, El Clasico is almost always a close call.
The Bottomline
If you are looking to watch a spirited game of football with talented players, exceptional ball handling, fluid coordination and well thought out strategies, you should be excited about El Clasico at Camp Nou. Those looking to bet on the game should find that it provides a significant challenge as opposed to most of their other bets.